Business Valuation Methods
There are several different business valuation methods available to determine the value of a business. Below we describe four different commonly used business valuation methods. We supply these business valuation tutorials for free, if you like them, please link to us and share with your friends. Enjoy!
Discounted Cash Flow (DCF) Analysis
The DCF model (also known as "DCF analysis" or the "DCF") is a fundamental valuation methodology broadly used by investment bankers. The DCF has a wide range of applications, including valuation for various M&A situations, IPOs, restructurings and investment decisions. It is premised on the principle that a target's value can be derived from the present value of its projected free cash flow. Start »
Leveraged Buy Out (LBO) Analysis
An LBO is the acquisition of a target using debt to finance a large portion of the purchase price. The remaining portion of the purchase price is funded with equity contribution by a financial sponsor. It is used to determine an implied valuation range for a given target in a potential LBO sale based on achieving acceptable returns. Start »
Comparable Companies Analysis
Comparable companies Analysis provides (also known as "comparable companies" or "trading comps") a market benchmark against which a banker can establish valuation for a private company or analyze the value of a public company at a given point in time. It has a broad range of applications, most notably for various M&A situations, IPOs, restructurings, and investment decisions. Start »
Precedent Transaction Analysis
Precedent transactions (also known as "precedent transactions" or "transaction comps") are premised on multiples paid for comparable companies in prior transactions. It has a broad range of applications, most notably to help determine a potential sale price range for a company, or part thereof, in an M&A or restructuring transaction. Start »
Example output of different business valuation methods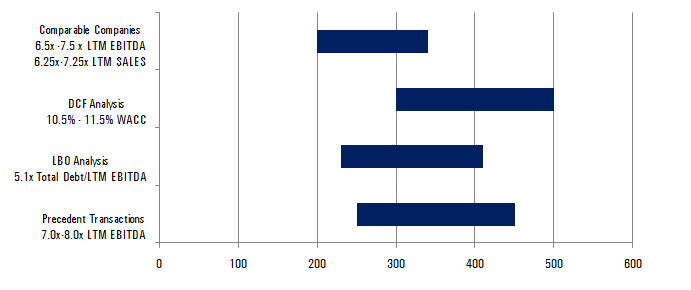 Any questions??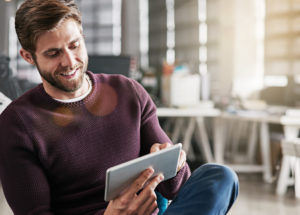 I will do my best to help you quick
I will gladly help you with any question you might have. Either comment below the relevant content or send me an email or use my contact form which can be found here.
Specialities: Business valuations, Excel models, Business development, Investment Banking, Buyouts, Divestments, Share issues, IPOs, Management Buyouts, Leveraged Buyouts.
Have a great day! (thanks for sharing my website which helps my content available to more users)