DCF model tutorial with free Excel
A DCF valuation is a valuation method where future cash flows are discounted to present value. The valuation approach is widely used within the investment banking and private equity industry. Read more about the DCF model here (underlying assumptions, framework, literature etc). On this page we will focus on the fun part, the modeling!
Step by step DCF Valuation tutorial
In these coming 8 steps, you will be able to perform your own DCF Analysis. This DCF model is simplified in order to teach you the basics of a DCF valuation.
Start by downloading this DCF model for Excel (it is 100% free and takes less than 1 minute to download). All required inputs will be described in detail below.
USE CODE: BVAL100 for 100% discount.
Expand each section to follow the (free!) DCF-model tutorial. Now lets do some modeling!

Sneak peek of the DCF valuation (click to enlarge screenshots)
It would mean the world to me if you could help me with a
5-star rating here
and possibly also some nice comments, if you have completed this tutorial successfully.
This will encourage me to continue to develop the best Excel models and will take very little of your time…
Any questions??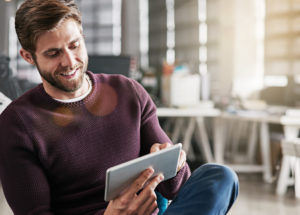 I will do my best to help you quick
I will gladly help you with any question you might have. Either comment below the relevant content or send me an email or use my contact form which can be found here.
Specialities: Business valuations, Excel models, Business development, Investment Banking, Buyouts, Divestments, Share issues, IPOs, Management Buyouts, Leveraged Buyouts.
Have a great day! (thanks for sharing my website which helps my content beeing available to more users)